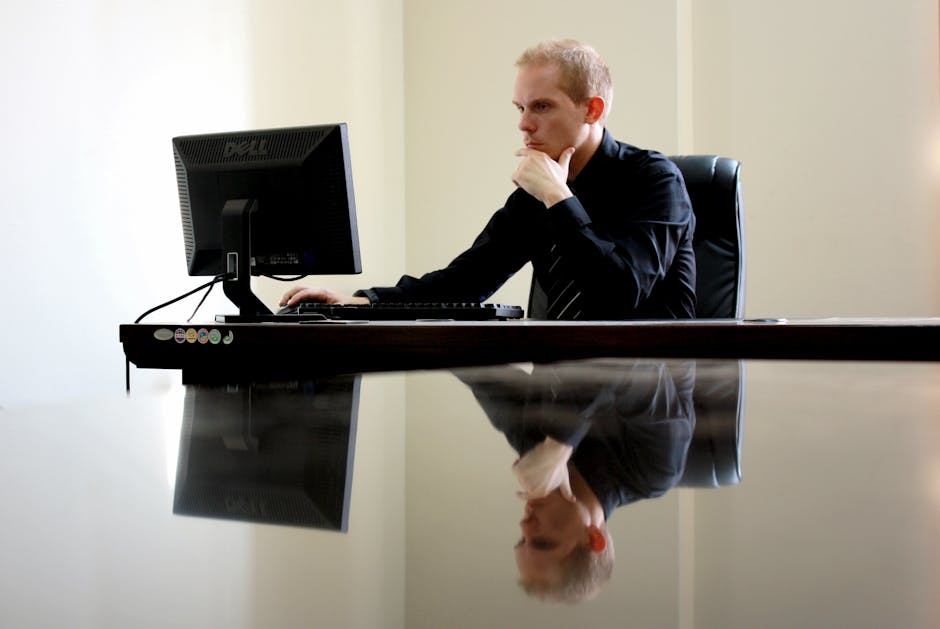 Who doesn't love the idea of not being bossed around and told what to do? The freedom of controlling how much he earns and spends or working anytime and from anywhere; never to be queried again?
Everyone does. (Unless you're a monk)
An entrepreneur gets to do all these things and much more which makes it the best occupation in the world so why shouldn't you become one? In fact, the real question is why aren't you one already?
I will tell you why:
You are scared of the change
I really can't be soft with you here, you are being a coward. Of course, you probably heard the story of John Doe who had an incredible business idea, jumped on it, turned his back on his good paying 9-5 job and lost everything.
So what?
What is life if not risky? How can you ever make an omelet if you don't break some eggs?
James Altucher once said "Everyone is an entrepreneur. The only skills you need to be an entrepreneur: an ability to fail, an ability to have ideas, to sell those ideas, to execute on those ideas, and to be persistent so even as you fail you learn and move to the next adventure".
James must have been a really smart guy because I agree with him.
Look around you, unknown persons who were probably in their first year in college when you picked up your first pay cheque, are springing up to become millionaires while you are still too afraid to take a leap.
As pathetic as this seems, more than half of everyone who isn't an entrepreneur falls under this tattered umbrella.
I can bet a fortune that Mark Zuckerberg and Co were not the best programmers in their time or any other time for that matter so where were the others when Mark and his team were tailoring out this money spitting idea called Facebook? Probably somewhere being lazy.
A lot has been lost as a result of laziness: fortune, relationships, and countless other things. Benjamin Franklin said: "Laziness travels so slowly that poverty soon overtakes him".
Something out there is making a person really rich and you are probably better at it.
Money may not be everything but it sure is a lot of things.
We live in an era where having a great idea just isn't enough to buy an island, you have to push it all the way and boy wouldn't it be just great if you had the money?
Whether you are pitching your business tent online or buying an office space in Silicon Valley or somewhere downtown, you can't get too far without the bills.
Sucks right?
Like hell it does.
But you don't turn back when you are blocked by a wall on your way to the promise land. You find a way through it, around it or you go over it.
There are tons of ways of getting funding for one's offline business but there are tedious and I wouldn't want to get into those in this article.
I am more interested in making you an entrepreneur the very moment you read the last word of this article.
How then can you maneuver through the obstacles of finance and become your own boss today? It is easy, take your business online.
Thanks to modern age and the internet, you do not need to own a lot of buildings and properties to become a business owner. Almost any business you can think of can be done online. From finance to media, even commerce is now done on the internet.
Short on ideas for business to begin? I give you my list of the 5 best businesses you begin online now.
Whenever I see the net worth of Jeff Bezos, I am always reminded of my goal to set up my very own online store in the nearest future.
Statistics shows that 51% of Americans prefer to shop online, E-commerce has a year-over-year growth rate of 23% and only a little over 50% of small businesses in America have and website and who is to say that they all sell their products online?
This is still virtually an unsaturated market with several untapped niches that are frigging goldmines.
If you wait until you have enough money to build a site like Amazon, then you may never build one.
Luckily for you, there are cheap ways to getting a good Ecommerce site and free ones too.
So you want to start an E-commerce business in the next hour?
Find a product to sell – This is where it gets a bit tough especially for someone who doesn't already have an idea of what he wants to sell.
Almost any product will sell but how well it will sell varies with several determining factors such as demand, location, and others.
This stage is very crucial because choosing wrongly could cost you hard just as figuring out the best profitable niche could make you millions in months.
Setting up your website – This is the face of your operation so you must be sure to build a site that best describes your business.
Depending on the size of your pocket you could go building a large, sophisticated store or something as easy as Installing a WordPress theme.
Launch – You have your product ready; you have your website all setup, all you need do now is launch. Before you do that, you might want to get familiar with what you should and shouldn't do before launching your company to the world.
Someone could have guessed blogging but I say think bigger.
Nowadays, a great number of companies value content a great deal as they have come to realize its importance regarding sales.
Almost everyone can pick up a pen and paper (or a keyboard) and write but it does not necessarily translate to sales hence these companies now employ the services of writers or better yet, content marketers.
According to content marketing institute, 73% of major organizations hire somebody to manage their content marketing strategy. That's huge.
This goes to confirm that there is a huge tap of money awaiting anyone who can write and is willing learn more.
This is the cheapest best online business to indulge in.
Of course, it is imperative that you are a good writer before you chose this business part though you don't have to be a Stephen King to be successful. One of the best things about the writing industry is that you get to read a lot and so you learn on the job.
Here's how to get started.
Choose a niche – If you are really serious about doing content and you are just starting out, then choosing a very specific niche is the first best advice anyone can offer you.
By choosing a niche, you not only sell yourself as an expert in that field, you also succeed in registering your company as an SEO in that niche which makes it easier for clients to get to you.
Create a digital portfolio ­– This does not go without saying that you should have a website ready. You would want to have your name and ability out there as soon as possible.
Most clients would not give you a contract without a having a feel of what you can do. A portfolio solves that.
A portfolio could also act as a menu booklet or even a billboard for you. Creating a killer portfolio makes you a target but in a profitable way.
Make use of content marketing tools – It is never easy to stay on top of situations like pitching and follow-ups, deadlines and email marketing especially when you have a lot of clients.
The great news is that you have got all these tools you need to stay on top.
Get schooled on SEO – SEO is key in content marketing. There are a lot of great writers out three, knowing how to optimize your content with keywords puts your business way ahead of theirs.
Before now, whenever I hear about web hosting companies I only thought about companies like Godaddy and Hostgator and how it would be somewhat impossible for a guy like me to own a web hosting company.
Well, I was wrong.
It is now quite easy for anyone to own a web hosting business and while the market may seem saturated, it really isn't.
There are billions of websites in the world already and thousands more are created daily. Without web hosting companies, these websites cannot exist thus the market is practically a digital oil well that never runs dry.
How do you get started?
Select your platform – Depending on your pocket and need for functionalities, you are presented with two options: UNIX and windows.
Better yet you can go for both.
Choose a reseller hosting platform and select plans – A reseller hosting company is a bigger version of your own hosting company which means that your company can only be as good as the reseller's which makes it the most important decision you would make regarding your company.
Set up a website – Setting up a website might not be the most important point mentioned here but it is one your company cannot do without.
Your website is virtually everything physical about your hosting company.
When all is set and done, market your business.
Thanks to today's technology, the era of needing a large studio space before you can own a graphic design business has passed.
Laptops and software have come to replace the need for studios and plenty hardware.
How can you setup your own graphic design business?
Choose a niche – Mark out the niche you perform best in and specialize in it.
Build a website – Your Company must have a website that tells prospective clients what you do, show them your portfolio and give them a means to reach out to you.
Target a specific market – Your business will be well defined if you go after a most specific market. Clients prefer a specialist to a Jack of all trade; use it to your advantage.
Online publishing company
It is the wish of every writer to become an Author someday and although the internet has made it feasible to become one, a lot of writers would prefer to have their books published by someone else; say a publishing agency.
Why?
They don't have the market base
They shy away from the rigorous processes involved in EBook publishing and marketing
They don't know how to publish a book online
This is where you come in.
Setup a company website – To tell prospective clients what you do, plus your website could also act as your very own bookstore.
Create a kindle account – Amazon kindle makes up for over 50% of the total EBook market so if you are really serious about publishing online, you must have a kindle account.
Publish your book and invest your time (and money) in marketing your stuff to the world.